With the International Lineman's Rodeo coming up, we wanted to share with you the history behind the event. The rodeo is a place for line workers to come together to celebrate their passion for what they do. The International Lineman's Rodeo was started with a focus on safety and sharing the skills that line workers have with the public.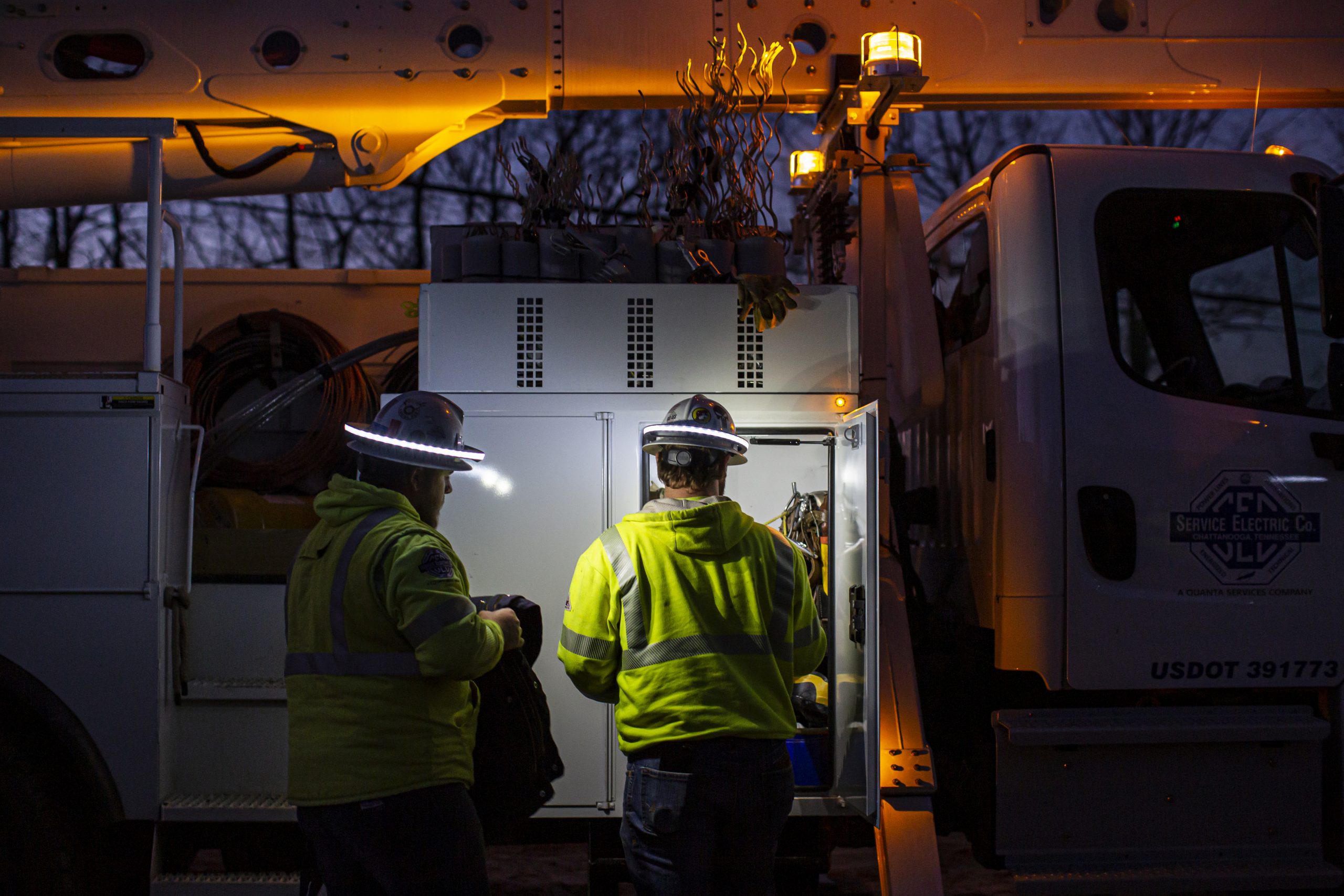 In 1984 a small group of individuals working in the industry organized the first ever International Lineman's Rodeo. The primary purposes of the event were to help maintain a focus on safety, to provide a forum for the public to see the technical craft skills linemen have, and to provide an opportunity for people in the trade to receive recognition for their abilities. Another purpose has always been for the participants to have fun while sharing work knowledge with others from different companies and parts of the country.
The first event was held in Manhattan, Kansas, at the Manhattan Vocational Technical School. Thirty-six competitors took part. By the 7th annual rodeo, 235 participants competed. This nearly 600% increase in participation confirmed that the event was needed and wanted by linemen and the general public.
The number of competitors has continued to increase yearly. There were 783 journeymen and 261 apprentices representing 115 companies from nearly every state and several foreign countries competing in the 19th annual rodeo. Competitors have entered from various countries, including Canada, England, the Philippines, Jamaica, and Ireland. In addition, companies from more countries like Germany, France, Russia, and South Africa have also sent teams or representatives to investigate their possible future participation.
For a time, the rodeo struggled to find a permanent home. The rodeo grounds require many acres to house the participant tents, scoring area, testing area, over 160 event poles, plus dozens of dead-end poles and other structures. As a result, the event moved from one vacant lot to another. Finally, in 1999, the Board of Directors contracted with the National Agricultural Hall of Fame in Bonner Springs, Kansas, for a 10-year lease, and the rodeo has been there ever since.
We are extremely proud to be a part of this event. Seeing the incredible things that linemen do and connecting with the community is a fantastic experience. We hope to see you there; visit us at booth #807 and get the bonus of seeing Sixth Sense in action.
To learn more about the International Lineman's Rodeo, visit their website.