Believe us when we say we have created the best rechargeable headlamp for your hard hat, keeping you safe in any work environment.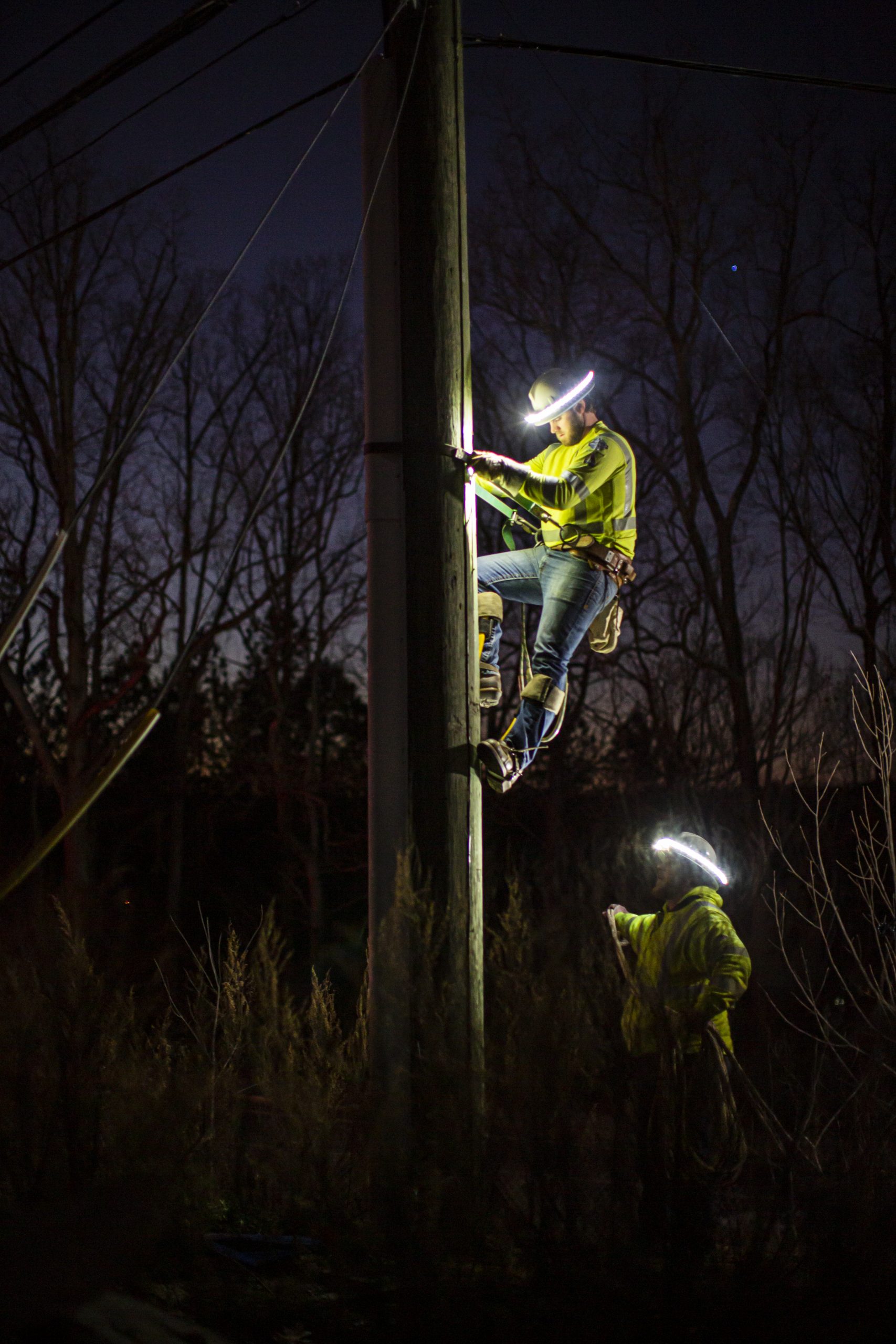 The Illumagear Halo SL. The Best Rechargeable Headlamp.
We designed to keep the Halo SL lightweight and powerful by using a single 18650 Lithium-Ion rechargeable battery. It would require 6 disposable AA batteries to power the Halo SL, at 3x the weight of one 18650 Lithium-Ion. A fully charged ILLUMAGEAR Halo SL Battery offers at least 2 1/2 hours of light in any mode. In certain modes, such as Dim, the battery will last much longer, up to 100+ hours
On average, customers report 6-12 hours of use per charge. Battery life can vary depending on the age of the battery and the ambient temperature. To keep track of how much battery life you have, there is a battery life indicator – five easy-to-read green lights, so you know how much life is left in your rechargeable Halo SL headlamp. We also offer the option to purchase spare batteries. If using a non-Illumagear Li-Ion battery, please check the specifications from your manufacturer.
We include the charger, so you never run out of juice.
The Best Rechargeable Headlamp
Our vision is a safer world for people working or playing in any environment. A way to accomplish this was to develop the best rechargeable headlamp. Our Halo SL Hard Hat Light uses rechargeable batteries that you can rely on. The lighting system we created is an active system that provides constant illumination and protection. The lighting output is more consistent. With rechargeable batteries, every single battery has a much longer lifetime. Therefore, using rechargeable batteries is better for the environment and most cost-effective in the long run. Believe us when we say we have created the best rechargeable headlamp for your hard hat, keeping you safe in any work environment.
Rechargeable Batteries = Cord Free
ILLUMAGEAR Halo SL Light is personal. It goes where you go. It's on when you're on. Our products are designed for the individual, so they're lightweight, cord-free, flexible, and easy to use. But they're also built tough to handle the hard conditions of job sites and outdoor wear. Compatible with any standard hard hat and water-resistant. We've created a state-of-the-art illumination system that gives you the freedom of movement and vision. 360-degree illumination that lets you see the workspace around you while making sure you can be seen in all directions at all times.
A cord-free rechargeable headlamp explicitly designed for your hard hat is a no-brainer. Our systems help people take charge of their safety to focus on their jobs.