ILLUMAGEAR is excited to attend the 2022 National Electrical Contractors Association (NECA) convention. It is an excellent place for individuals in the electrical business to come together for industry education, networking opportunities, and to see groundbreaking innovation. We wanted to take a look at the history of the NECA and highlight some of the vital work they do in the industry.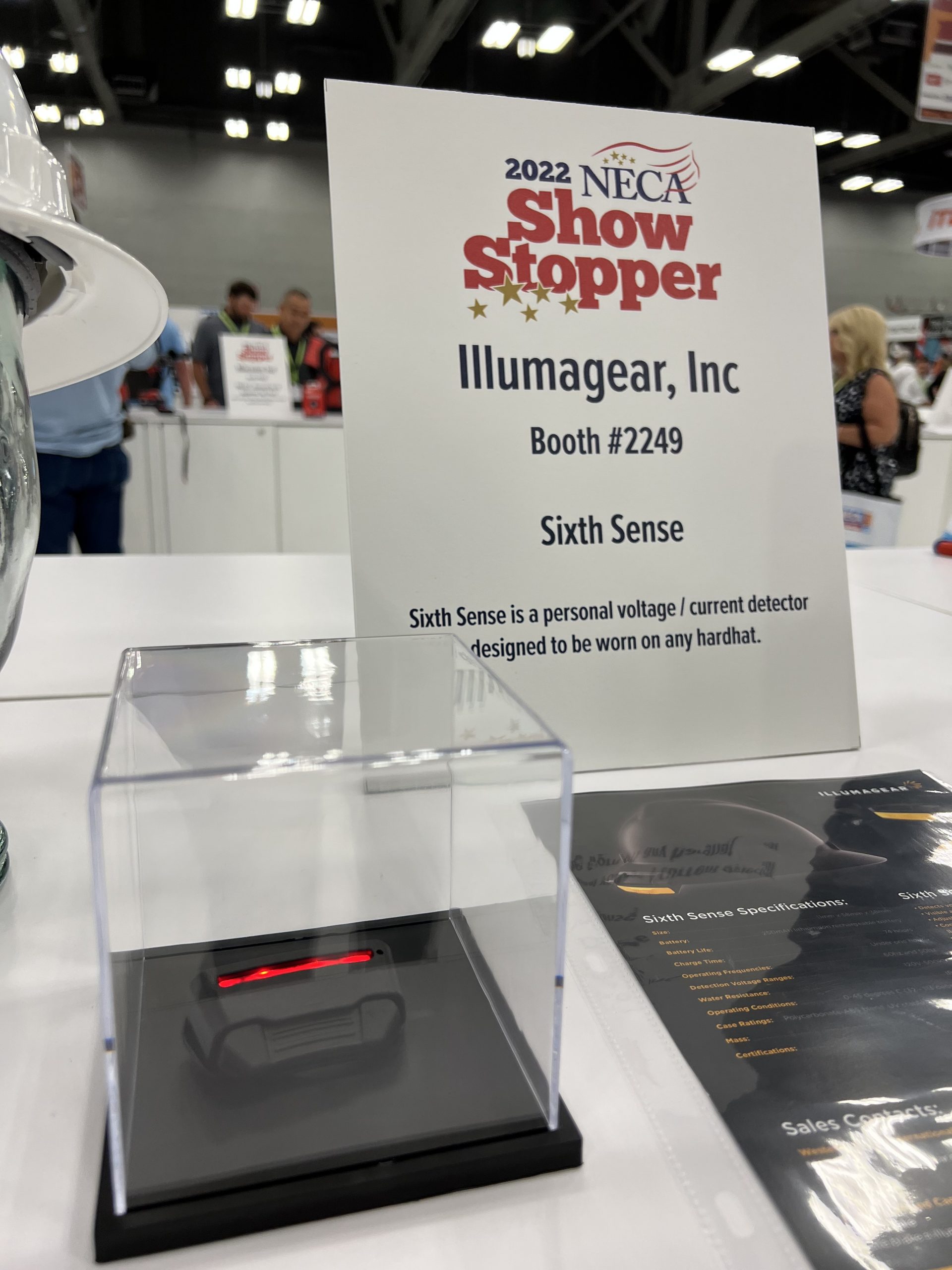 NECA can trace its beginnings back to the start of modern electricity. In 1901, at the Pan-American Exposition, a group of contractors came together to initiate trade and reform abuses within the new electrical industry. Fast forward to today, and NECA is the voice of the $202 billion electrical construction industry that brings power, light, and communication technology to buildings and communities across the U.S. NECA contractors are the technical professionals responsible for the most innovative and safest electrical construction in the U.S.
The NECA has four key goals. First, attract, develop, and retain the best talent to set the standard and lead the industry. Second, foster member relationships by providing the resources needed to stay ahead of the competition. Third, collaborate with world-class partners to advance the industry. Lastly, deliver exceptional value to their members through a relentless focus on their success.
Membership in NECA begins with a local chapter. Local NECA chapters review all initial membership applications and submit the contractor's application for national membership. The membership cost is based upon a percentage of the company's gross electrical payroll. It ranges from 1 to 2 percent of the company's gross electrical worker payroll.
NECA works to empower lives and communities. Their contractors set the standard for traditional and integrated electrical systems and lead the industry in the practical application of new technologies. To find out more about NECA, please visit their website.
ILLUMAGEAR is proud to be featured in the Showstopper Showcase at the convention in Austin, Texas. See Sixth Sense in action and visit us at booth #2249.